Do you live with ice and snow?  Start to get really tired of this weather by early February?  Maybe the prediction of Groundhog Punxsutawney Phil can lift your spirits….
Punxsutawney Phil is the most famous resident of Punxsutawney, Pennsylvania, especially on the 2nd day of February!
LEGEND!
Legend tells us, if it is cloudy on February 2 when the groundhog leaves his lair, he will leave.  Then we can expect an early spring. If it's a sunny day and the groundhog sees his shadow,…. he will return to his hole.  And– oh no!–and we can be sure of six more weeks of winter.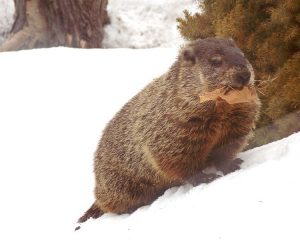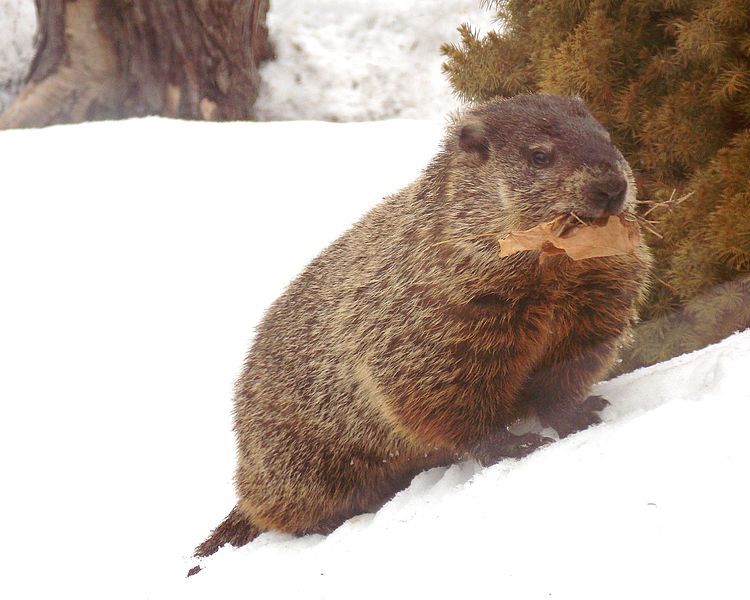 The legend of Groundhog Day is based on an old Scottish poem: "If Candlemas Day is bright and clear, there'll be two winters in the year."
Phil has been doing his job on February 2nd for more than 120 years. Since groundhogs only have a life expectancy of 10 years, there have been many Punxsutawney Phils  over the decades.  However, the tradition is so popular because it lends a spot of hope in late winter.  So the long line of PHILS will undoubtedly continue  far into the future!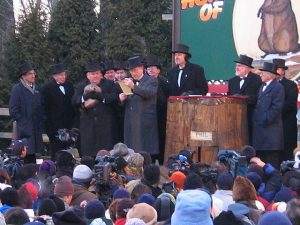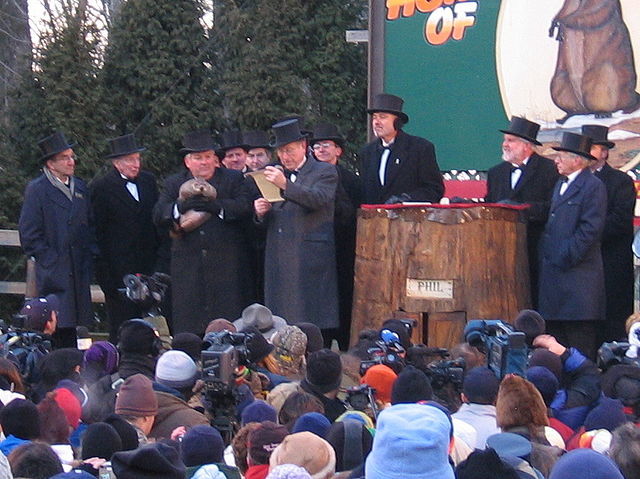 Aaron Silvers took a photo of the well-attended ceremony in Punxsutawney, Pennsylvania on a cold, grey February 2nd!
A BIG RANGE for GROUNDHOGS!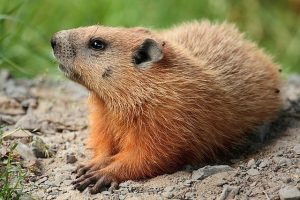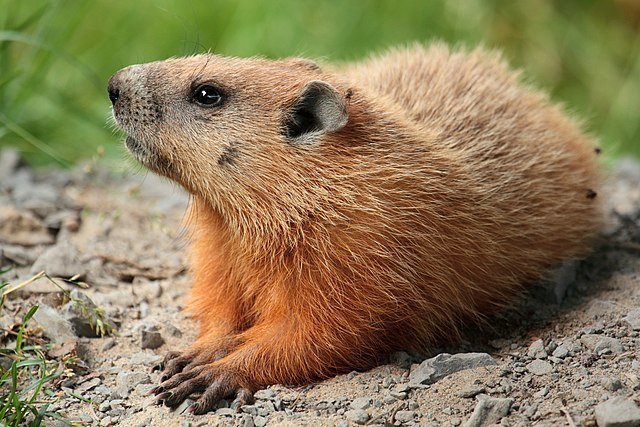 There is plenty of chance to see where winter is going, given the wide range of groundhog territory!   A groundhog is also known as a woodchuck– sometimes known as a "whistle pig"–  is a rodent belonging to the group of large ground squirrels known as marmots.  These animals  can be found in the northeastern and central United States and Canada. Groundhogs are found as far north as Alaska, and all the way southeast to Georgia.
OTHER PREDICTORS!
Although Groundhog Punxsutawney Phil is the most celebrated, there are many other Groundhoggy pals that make predictions too!  Note that these guys all come from areas that are pretty cold in winter!
WOODY from Hollow, MI
HOLSTVILLE HALL from Holtsville, NY
MALVERNE MEL from Malvern, NY
JIMMY THE GROUNDHOG from Sun Prairie, WI
SIR WALTER WALLY from Raleigh, NC
BUCKEYE CHUCK, Marion, OH
This "weather holiday" is popular in Canada too!  Ontario's Wiarton Willie and Nova Scotia's Shubenacadie will be venture out of their burrows too!
[BONUS] Free Groundhog Day Printable