Geography with a Simple "Sketch Map"
Learning basic world geography can be fun when using a simple "sketch map".
Our map called "All Around With Professor Earthworm" is a simple "Sketch Map" of all the continents and the oceans.    A simple sketch map is not detailed, but it allows you to have a basic image of the world that you can build on.  For learning new geography concepts,  is very helpful to have a basic view of what the world looks like that is straightforward and not intimidating!
As you can see, this map shows very simple depictions of the continents!
Presented with very simple illustrative lines, the continents of the world are recognizable.
The activities on the map lead students to fill in the continent NAMES, and the OCEANS of the world.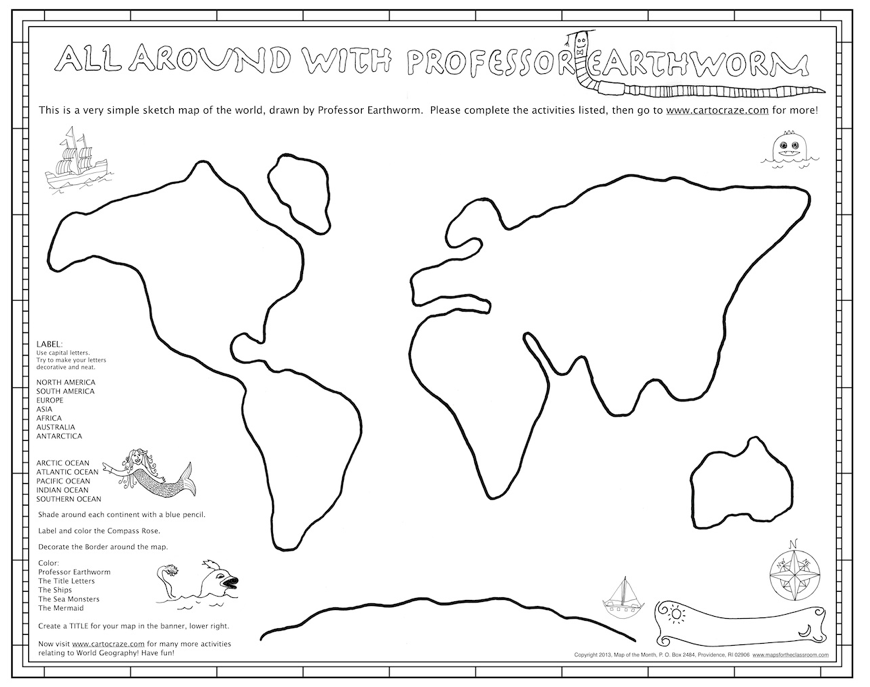 By using our MAP CHALLENGE for this map, which is a FREE digital file on our website, students can expand further with the map.
To start, students a 17 ISLANDS or ISLAND GROUPS to this basic map.   
After that, they can also add 7 MOUNTAIN RANGES, 8 RIVERS and 6 DESERTS.
Go to our site and take advantage of this 14-page geography digital file!
 Here is an example of what the map will look like when the first set of islands are drawn in!  Extra details are fun to do–labeling the MAP GRID and DECORATIONS!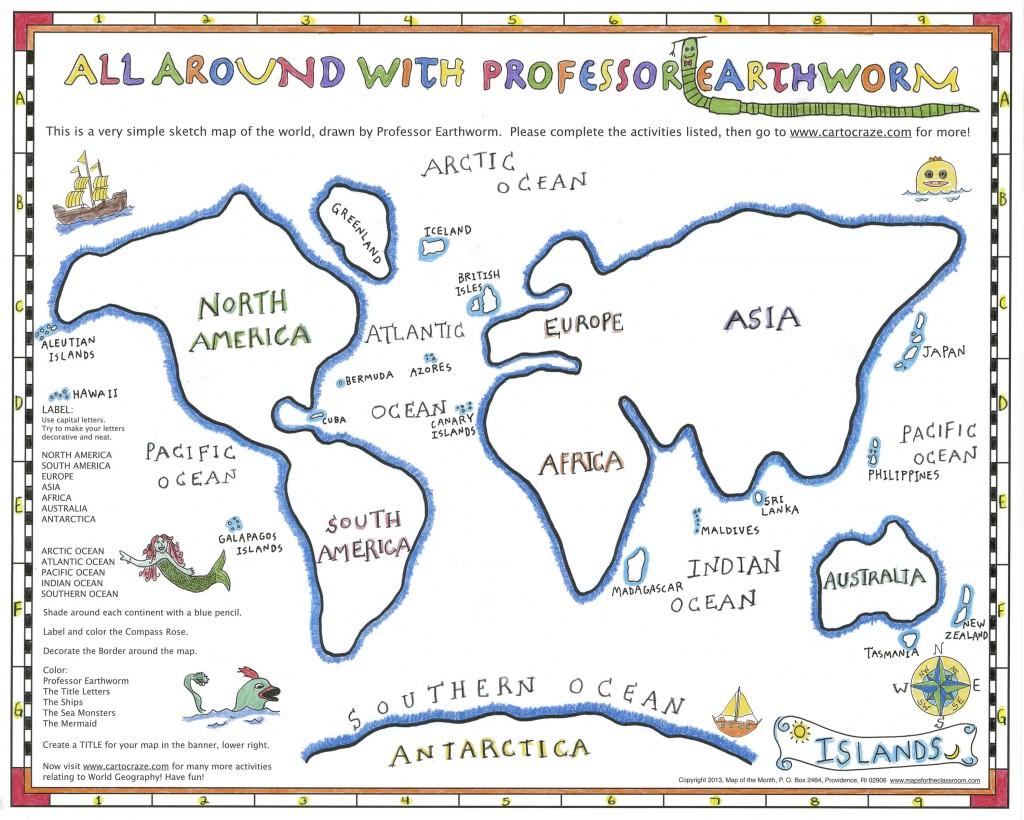 After these large geography details are drawn in (ISLANDS, MOUNTAINS, DESERTS and RIVERS), students can sketch in any other details of the world they would like.   The finished map is colorful, informative and something to keep for a long time!
GET STARTED WITH GEOGRAPHY– WITH A SIMPLE SKETCH MAP!
Working with a sketch map is FUN, SIMPLE and an EFFECTIVE way to present basic geography to your students!   Want to expand this knowledge of your students  in a fun way?  Go to our website, and see the free MAP CHALLENGE  for "All Around With Professor Earthworm"!   Click HERE!