Map Concepts for Young Learners
Here at Maps for the Classroom, we know it is never too early to introduce geography concepts to young learners!  There are many fun ways for students in Grades 1 to 4  know more about their world.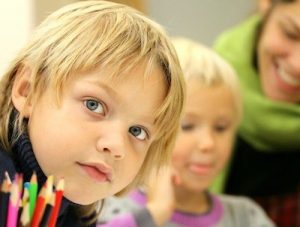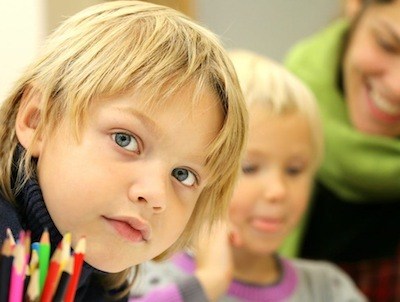 Introducing basic concepts
As we all know, kids like to learn about new things and new places!  Use their natural curiosity to introduce geography concepts.
Just comparing different locations can start a great geography discussion.  For instance, what is the different between URBAN and RURAL?
  Two simple photos like these can make an impression about the differences between rural and urban locations.  
Kids love books that present concepts in a fun way.  This one, published by National Geographic, a good one!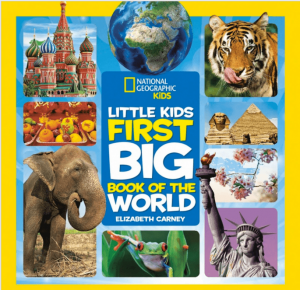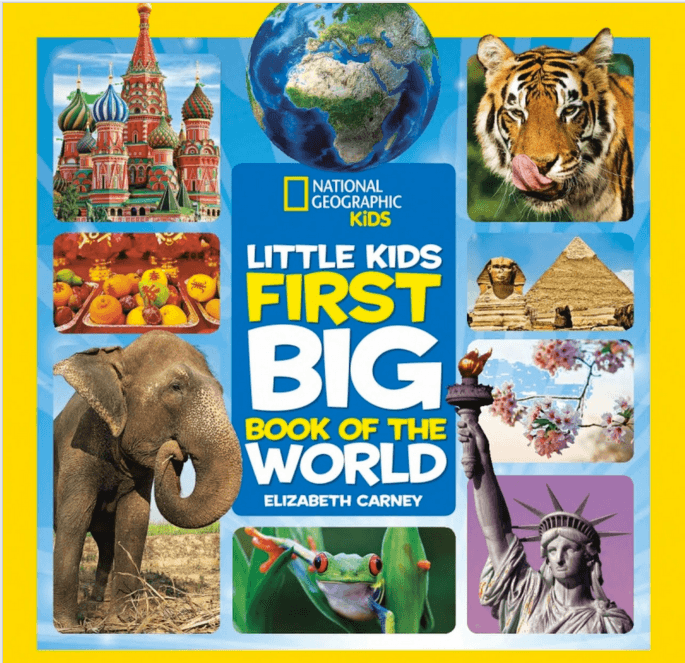 Animals Help with Geography!
Locate those creatures kids love in their natural habitats.  Introduce the concept of PLACE, and also CLIMATE.  Don't forget to compare how different these places might be from where your students live!
The large  Golden Crowned Flying fox is from Mindanao in  the Philippines.  It comes from a ISLAND within a COUNTRY made up of a total of 7,107 islands.  He thrives in a TROPICAL climate where there is no cold winter.
Photo: Gregg Yan
All kids love penguins!  Introduce that they live in a frozen DESERT of the CONTINENT of ANTARCTICA.
Most kids might have seen a wonderful striped zebra in the zoo.
Let them know that plains zebras come from the CONTINENT of AFRICA, in the COUNTRY of Tanzania, in dry grassy SAVANNAH where few trees grow.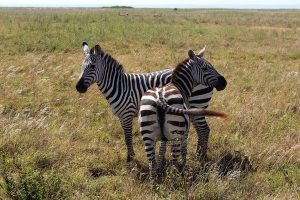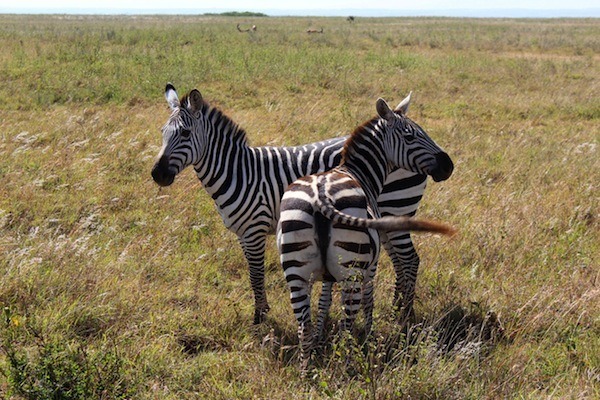 Introducing maps!
Hands-on activity maps make a huge impression on young learners.  Instead of just looking at a map, kids get more involved when labeling a map.
MAP-MAKING  IS FUN, especially if the map is large, for a lot of room to add color and detail!  These maps shown HERE, are a BIG 16″ X 20″!
Wall maps and atlases do not make as large an impression as when students act as "cartographers" by completing their own maps.
Large size hands-on  maps work best.
Kids use tablets?  Combine and reinforce computer skills with geography. After working on hands-on maps, compare Google maps to the location the student has worked on!
LUNCHTIME!
Kids love fun FOOD!   Connecting favorite flavors or unusual foods to places is one way to start young learners thinking about PLACE!
For instance, most kids know about sushi.   Do they know it comes from the ISLAND COUNTRY of JAPAN, in the PACIFIC OCEAN?
 Bento are small meals prepared lunch-box style, in small containers.  Bento can resemble animals, video game characters, or people!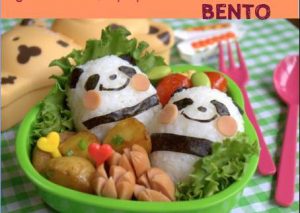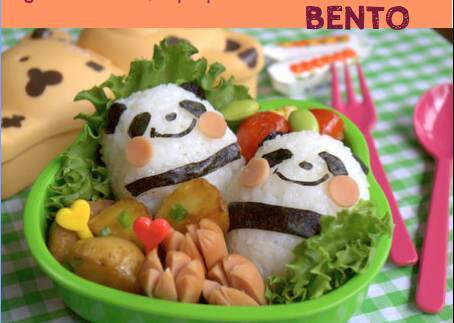 Learn While Snacking!
On this same theme– a useful tool for learning that can be used at snack time or at lunch are PLACE MAPS!
These maps of the USA are a perfect size for a desktop protector, printed on smooth spill-resistant paper.  Colorful Place-Maps show the names, capitals, nicknames and mottos of all 50 states.
A list at the side allows students to keep track of their accomplishments during the school year.  For example– list concepts learned, books read about different locations, vocabulary words!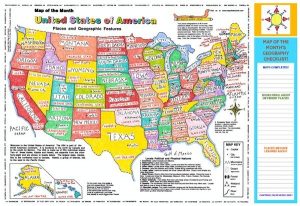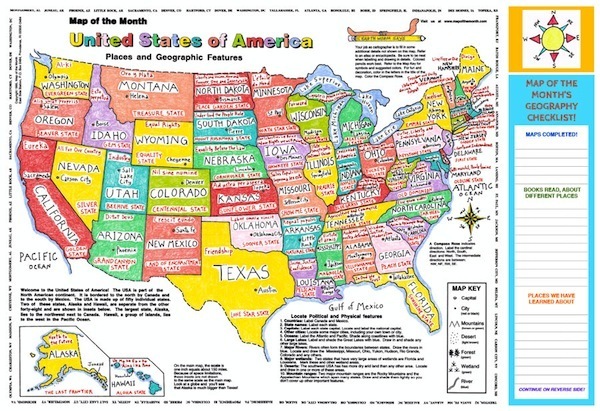 Simple "sketch maps"
Simple Sketch maps, like "All Around with Professor Earthworm map",  present the continents in a very simple way.
Simple outline map with many activities on the map itself for labeling Oceans and Continents.
A 14-page  PDF "Map Challenge" for this map  gives you loads of additional activities just for this map.  Useful information about geography, animals and culture!  Download the map challenge HERE!
WOW– look at that!
Unusual buildings and structures can be described by LOCATION, to introduce GEOGRAPHY and HISTORY at the same time.
When you refer to a famous structure always be sure to find its place in the world on some kind of map.  Here you could use a New York State or NY City map.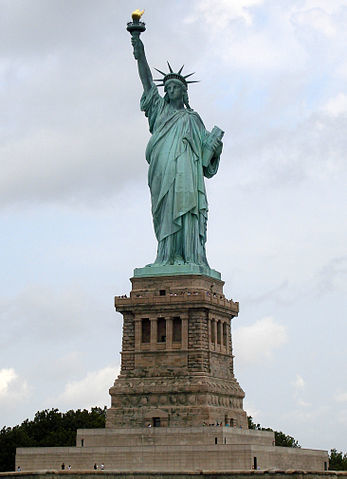 Pyramids?  Check out a free download about the SAHARA DESERT here!
Kids in other places
To learn about PLACE,  kids find FLAGS appealing!  Try a hands-on approach to different countries with a LARGE Flags of the World activity sheet.
Wow– where do other kids live and go to school?

Mapping their world
Once kids understand what a map is, they benefit from mapping their own surroundings.
How about having kids draw their classroom as a map?  Or their neighborhood?
To prepare for these creative maps, a simple hands-on map that depicts locations  familiar to most kids is a  BASIC MAP SKILLS map.
This map shown here represents a fictional town of Oceanside.   Activities help kids easily earn to make, read and understand maps.   Concepts? — map grid, map key and symbols, and compass rose!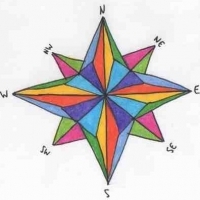 Here are examples of  student work on this map!
For extra FREE activities, download a free 18-page "Map Challenge" PDF  from our site.   You and your students can work in-depth with this hands-on activity map.  How to draw a compass rose, and a feature about bikes — get kids excited. Get the free download HERE.

Books AND maps
Maps that go along with reading projects are always a way to combine literacy with geography studies.  Here is a fun book for young readers — it works well with a hands-on TREASURE MAP!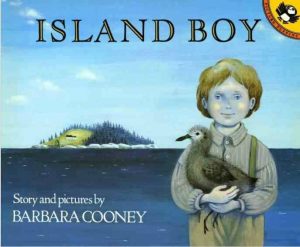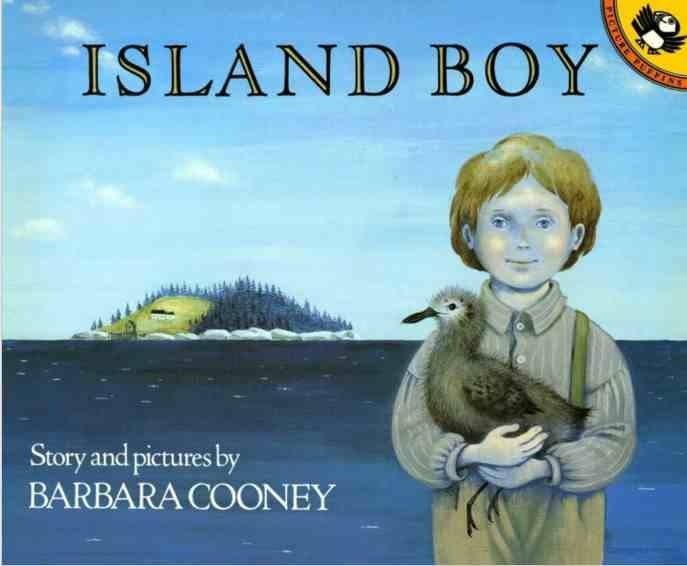 A large blank map, with activities, can be adapted to the book you are reading in class  Download the FREE "Map Challenge" that adds extra activities!
REQUIRED READING?
When a book is in your curriculum, try to find ways to make a map part of your literacy work.  Can you tie in a USA or a  STATE map?  Or a  REGION or COUNTRY map?  No matter what the grade level, hands-on maps helps students locate  story and characters in a PLACE.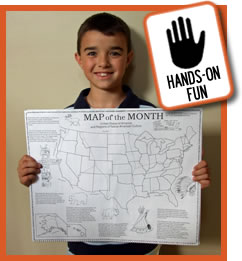 Once a Day Geography!
Want an EASY way to talk about geography concepts every day?  The Geography Question of the Day Perpetual Calendar  encourages a short daily discussion.  This 12-month presentation features a geography-related question for every weekday of the year.
Here is a detail, with some sample questions!

Daily questions are geared toward all grade levels. Questions are progressive — start with basic concepts in September, move  towards more complex geography concepts as the year progresses.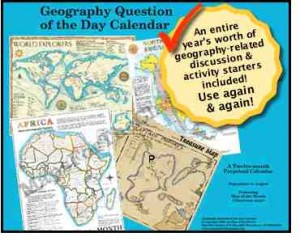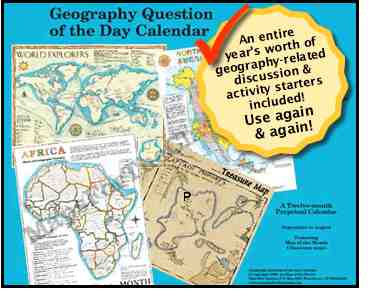 DAILY, in a few minutes, your students can use to learn more about the geography of their state, country and the world they live in!
Getting started!
Some simple steps can get you started, adding more simple geography into your class!  So…
Consider doing something every day — can you add a touch of geography?
Use LARGE hands-on maps with extra activities to reinforce concepts in a fun way.
Add mapping to your literacy efforts.
Kids REMEMBER CONCEPTS more easily by making and labeling maps!
Introduce simple sketch maps– draw some yourself, you and your students.
All hands-on activity maps are easy to find HERE!