At Maps for the Classroom we are always looking for new ways to help teachers and educators make learning geography fun and engaging for students. We hope you will enjoy reading our geography newsletter for teachers.
What You'll Find in Our Newsletters
Our newsletters feature interesting ways to use our maps by using traditional pencil-on-paper skills, penmanship, coloring, artistic presentation as well as supporting 21st century classrooms with digital files and whiteboard/SmartBoard technology!
Our Current Newsletter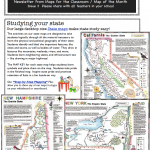 Old School, New School (Volume 1, Issue 3 Newsletter)
Contains tips for studying your home state. Wooly Monkey Trivia and fun ways to use our Treasure Map on "Talk Like a Pirate Day!"
Past Newsletters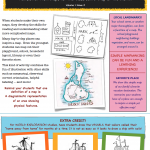 Old School, New School  (Voiume 1, Issue 2 Newsletter)
Contains simple mapmaking using local landmarks or favorite places, Inside the Trails West Map, learning about the Thirteen Colonies.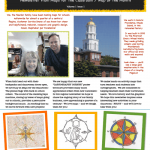 Old School, New School  (Voiume 1, Issue 1 Newsletter)
Contains How to Draw a Compass Rose, Inside the World Explorer's map, Cartography Workshops with Jason, Recreate one of Jason's workshops in your own classroom and much more!