Delicious breads from the British Isles you need to taste!
You might munch on "English Muffins" for breakfast!
But did you know  there are many other
delicious breads from the British Isles?
Many of these unique breads have been made for centuries.
If you can't travel to taste them firsthand, we have added a link to a recipe
so you can bake them yourself.
Please let us know how they come out and if you liked them!
Cornish Saffron Bun
These buttery yeast-raised buns are from the Cornwall, in the west of England.
The spice saffron gives the dough a warm yellow color.
Cinnamon or nutmeg adds a touch of spice to these buns.
Dried currants and golden raisins are added for extra sweetness.
To make them, go HERE!
Photo: Nenniu from Creative Commons
Lardy Cake
A lardy cake is actually a spiced yeasted bread with currants.
It is made and served mainly in the south of England.
It has many names:
Lardy bread, lardy Johns, dough cake and fourses cake!
A unique ingredient is lard, used instead of butter.
People often shy away from lard, an animal fat, but it has been found
to have a lower proportion of saturated fats than butter!
This sweet delight is often served at Buckingham Palace events.
 To make traditional lardy cake, go HERE!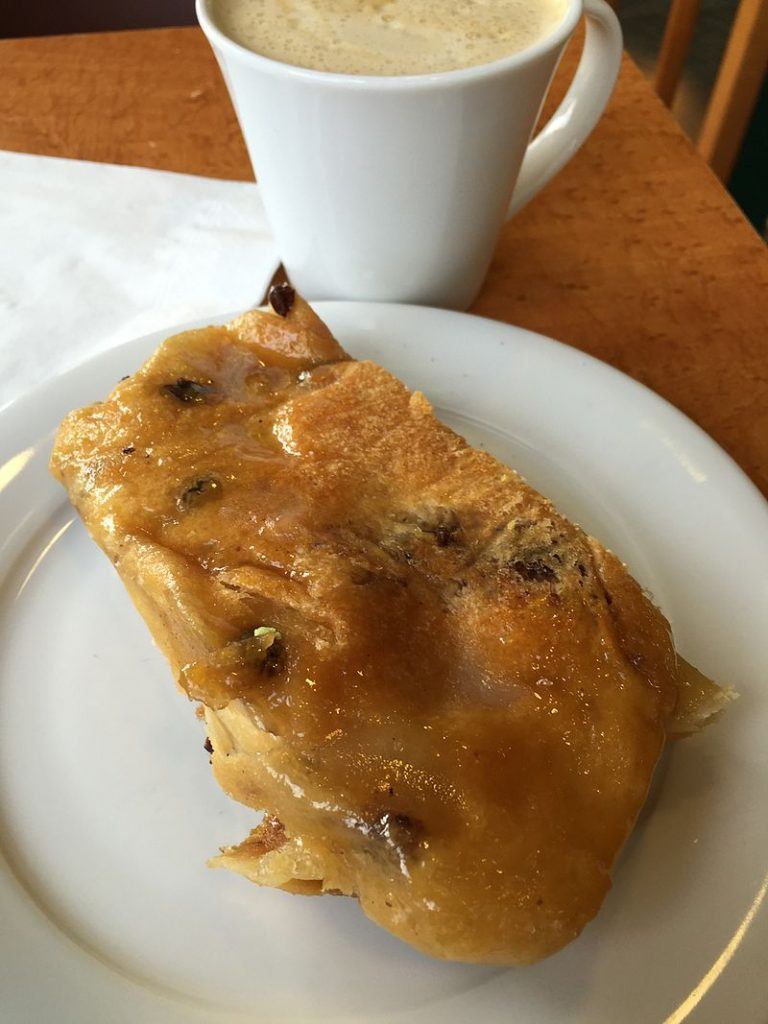 Photo: Smuconlaw from Creative Commons
Bara Brith
Bara Brith is a bread from Wales that is actually more like a cake.
In the Welsh language its name means "Speckled Bread".
It is made either with yeast or self-rising flour.
It is flavored with tea, dried fruits and spices.
Often the dried fruits are soaked in tea before adding to the dough.
It is a favorite of Prince Charles of England!
It is served in buttered slices.
To make this traditional bread, try this recipe HERE!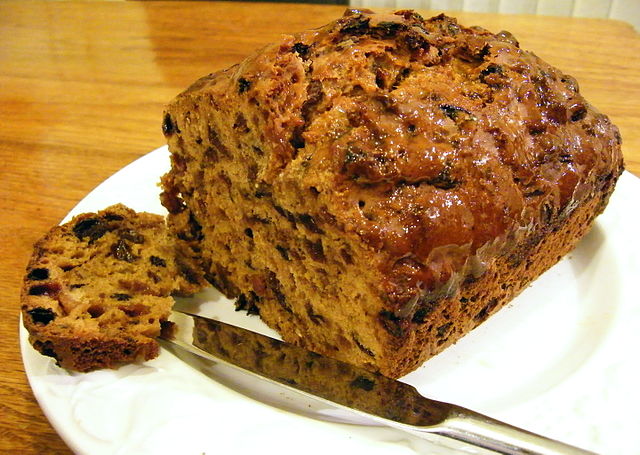 Photo: Zingyyellow, Creative Commons
Sally Lunn buns or bread
A Sally Lunn is a large bun– or what is often called a teacake in England.
A yeast dough includes the rich ingredients of cream and eggs, similar to sweet brioche breads of France.
Sall Lunn is served warm and sliced, with butter– what could be more delicious?
When made as a large round loaf of bread, it is sliced horizontally, with  layers filled with clotted cream.
For an interesting history of this bread and a nice recipe, read HERE!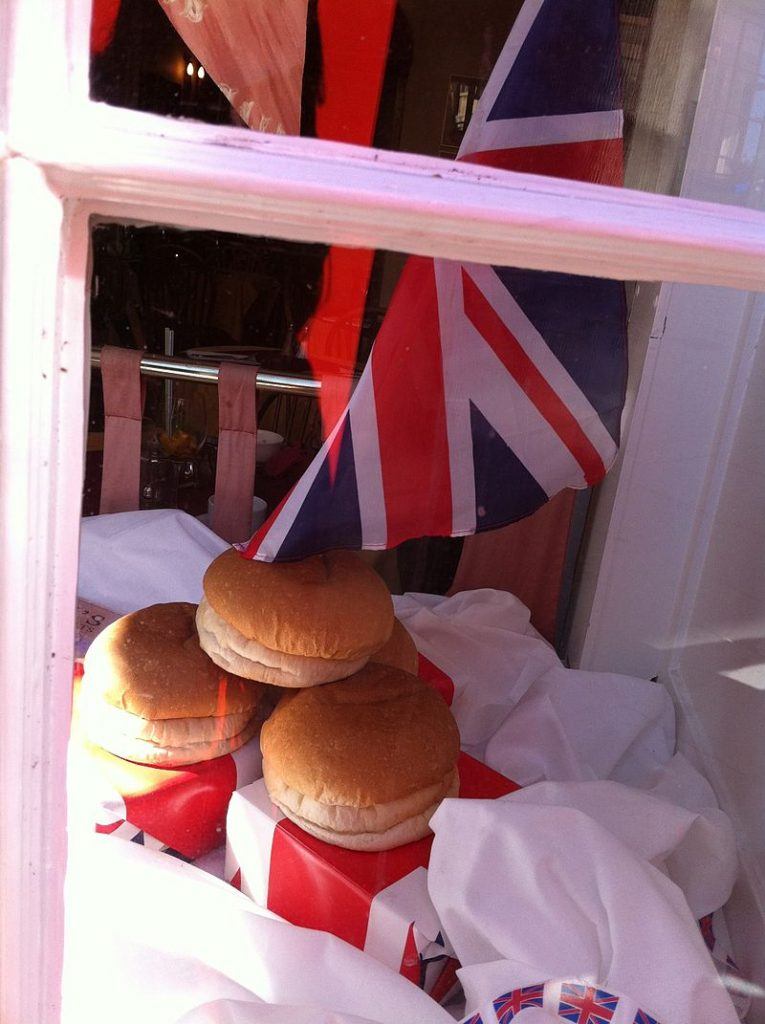 Photo: Ewan Roberts, Creative Commons
This charming cafe is the home of the original Sally Lunn bun.
It is the oldest house in Bath, a town in southwest England, named after the Roman baths that are there.
Buns can still be bought at this location!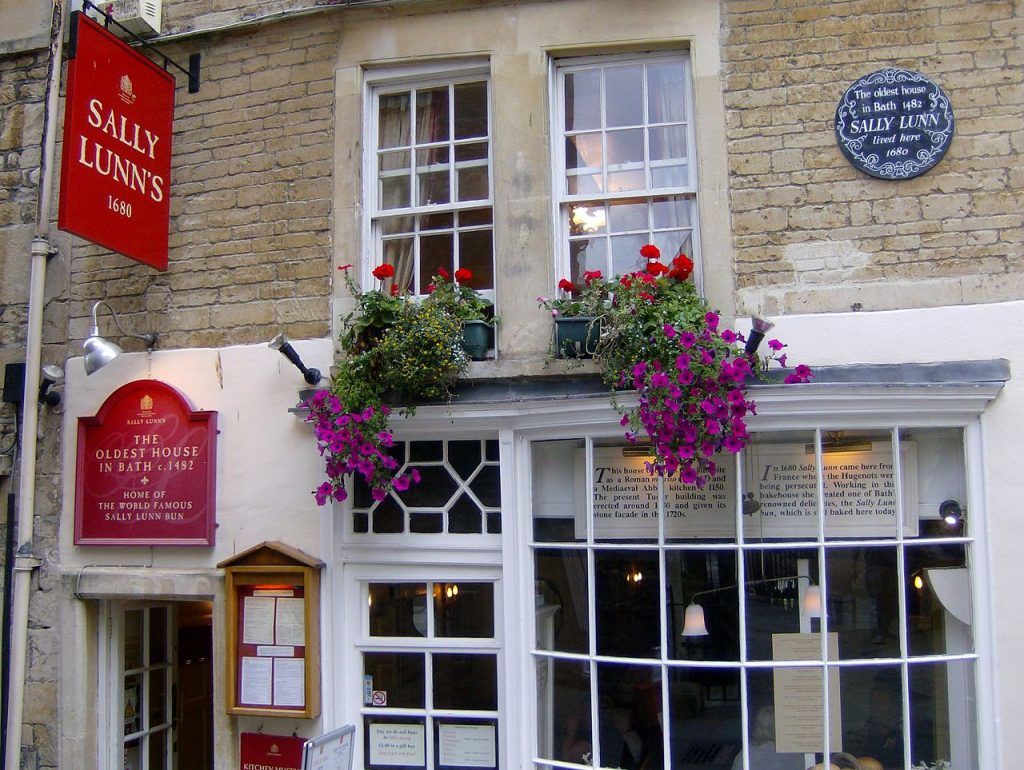 Cottage Loaf
A British cottage loaf is a white yeasted bread with a unique shape: small loaf is baked on top of a larger loaf.
One food historian has said that baking this way saved 'floor space' in old bread ovens.
If it is shaped and baked as longer rectangle, still layered, it is known as a "Cottage Brick".
It would be fun to make this uniquely shaped bread: a recipe HERE!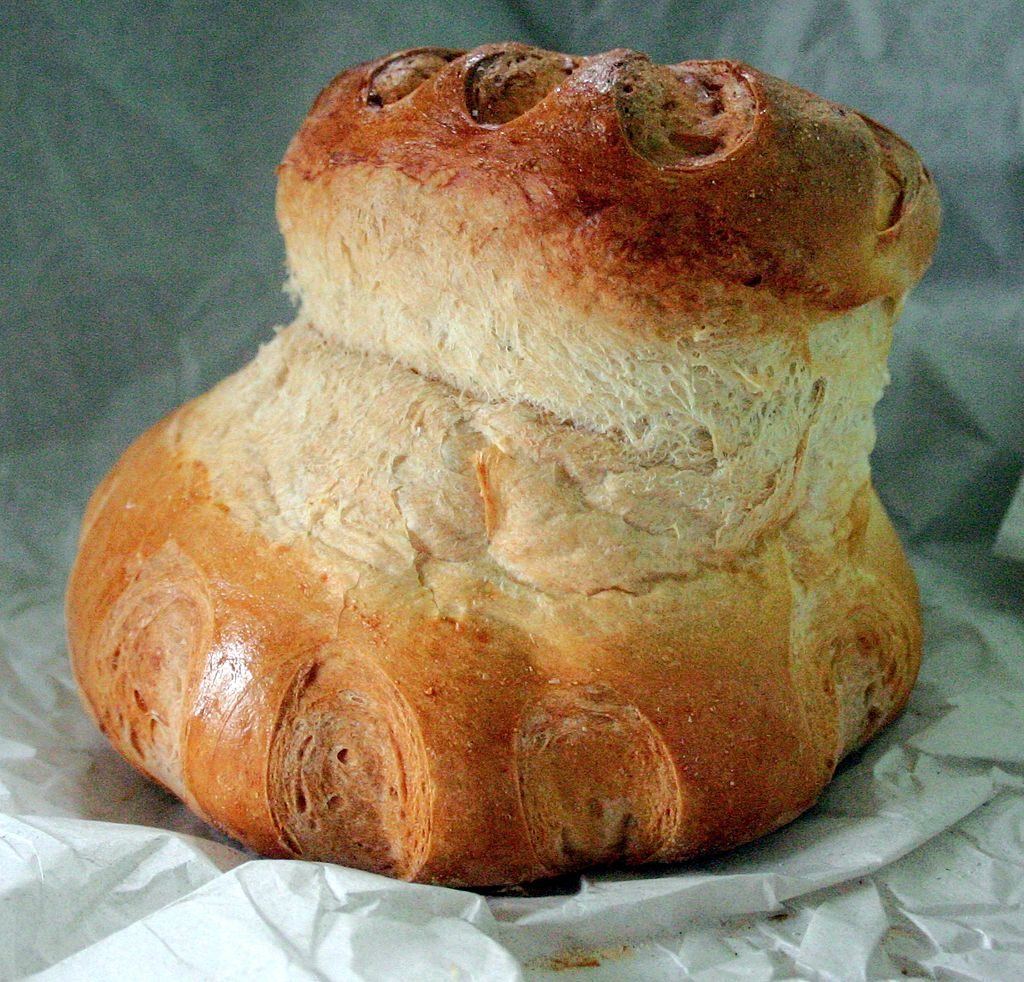 Photo: SilkTork from Creative Commons
MORE BRIT BREADS!
If you are interested in baking, there are many other uniquely British breads.
Here are just a few of the names of other breads you might find interesting!
Bannock
Barm cake
Cockle bread
Cottage loaf
Crumpet
Dripping cake
Farl
Lady Arundel's Manchet
Oatcake
Griddle scone
Potato scone
Scuffler
Split Tin Loaf
Stottie cake