Chinese New Year Around the Globe
Chinese New Year  is celebrated not only in China, but in many cities across the globe.  
The Chinese New Year starts on the first day of the first month in the traditional Chinese calendar.
The holiday is tied to the moon phase.  The Chinese New Year falls on a different date each year.  Usually the celebration will start from the New Year's Eve and will last for around 15 days.
Here at Map of the Month/Maps for the Classroom, we love going to Boston's Chinatown for the Chinese New Year.  We never tire of the  costumed parades, the food and the colorful festivities!
Here are some great photos by John Stephen Dwyer, from Creative Commons, showing some fun in the Boston new year parade!
In Melbourne, Australia, the Chinese New Year is celebrated in a new way with parades, fireworks, confetti and more (photo by Chris Phutully, Creative Commons).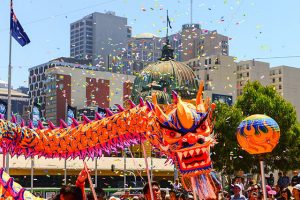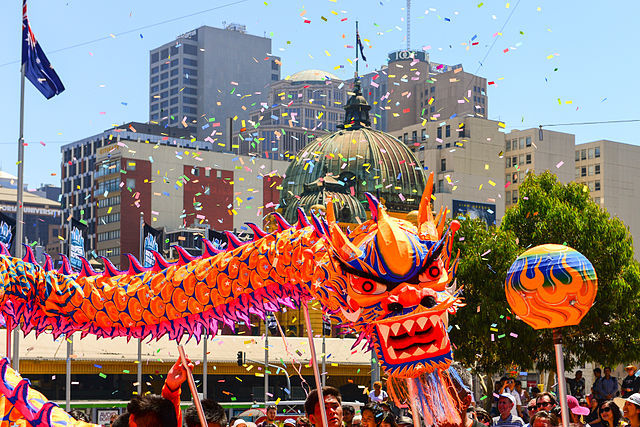 Many Chinatown areas erect stages for holiday shows.  All kinds of interesting demonstrations are presented, from olorful costumed dances to martial arts presentations.  Here the Chinese Youth Society of Melbourne, Australia, presents an athletic dance featuring Chinese dragon puppets!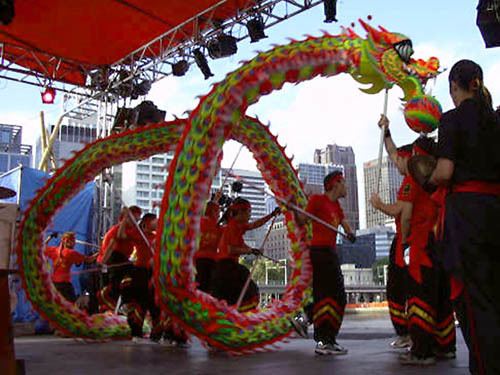 Crowds of people swarm San Francisco's Chinatown for the holiday!  Dim sum is a favorite Chinese finger food, and banners advertise the treats.  There is a a lot of competition to attract customers!
In Richmond, British Columbia, in Canada, we see a glimpse of who is underneath this big complicated costume of a Chinese dragon!  Wearing one of these costumes is hard work.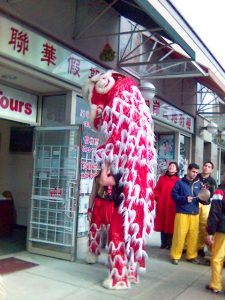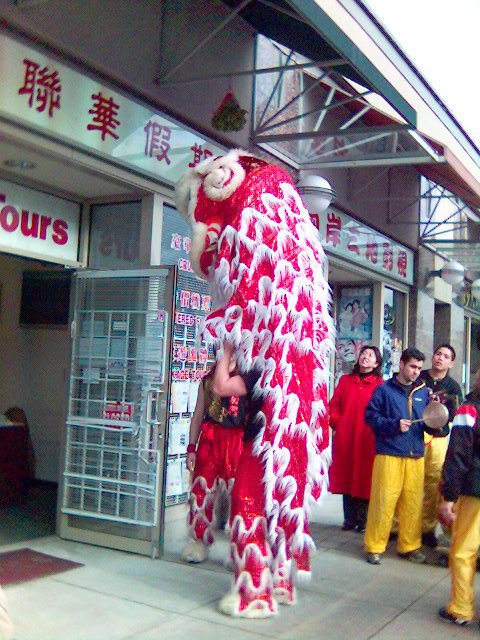 Often displays are very ornate and complicated!  They are designed to delight  families who get together to celebrate.  To honor ancestors, family and friends is at the root of this colorful holiday.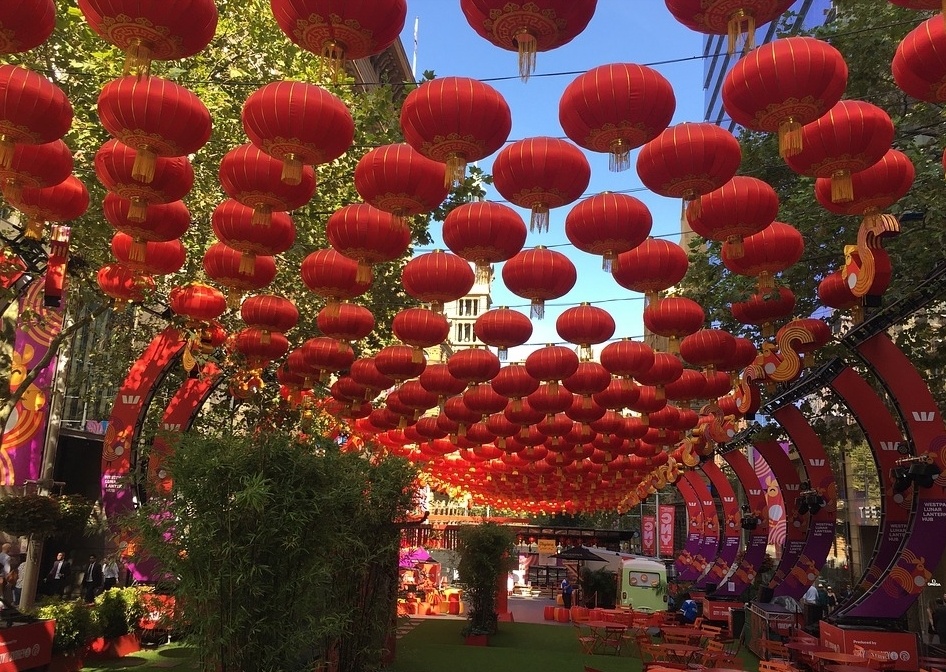 Chinese New Year Food Treats!
A restaurant in Taipei, Taiwan, offers delectable steaming dim sum.
Many are noodle-wrapped concoctions, filled with fish, shrimp, pork or beef. (Photo by Tashenka, Creative Commons).
Traditional dim sum  treat "shaomais" (photo by Stewart, Creative Commons) is noodle-wrapped shrimp.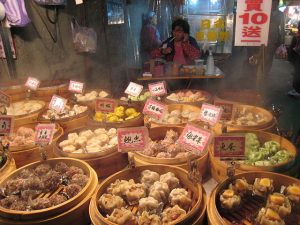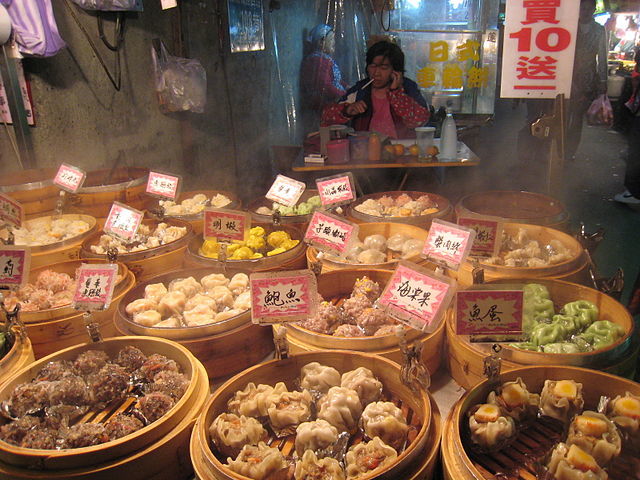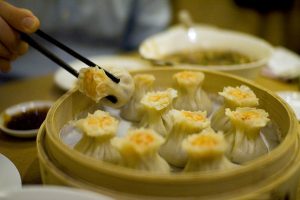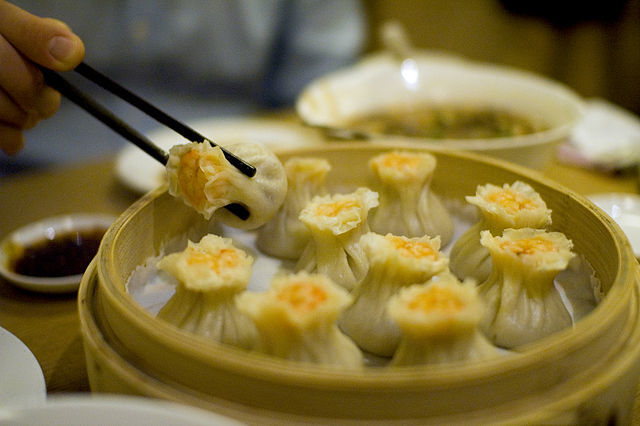 At the heart of this holiday is the ancient Chinese desire to connect with family and friends.  Everyone cleans their house and and hopes for luck in the new year.  Gifts are given– often money in colorfully decorated envelopes.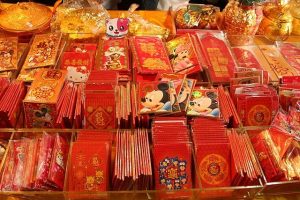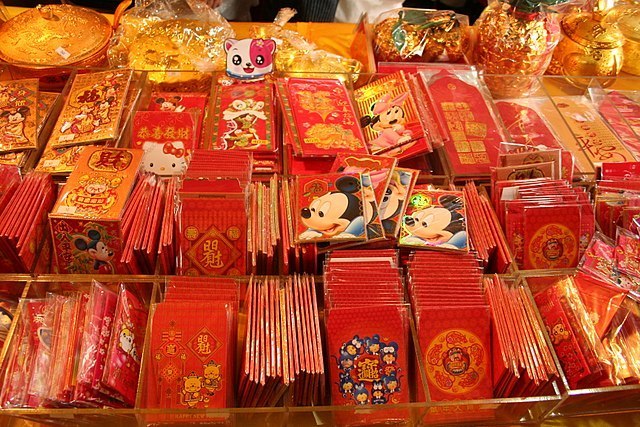 The celebration will often include a religious ceremony given in honor of heaven, earth, family ancestors and other traditional Chinese gods.  Here is the "Temple of Wind" in Taiwan.  there are also fireworks in the same city of Tainan, Taiwan.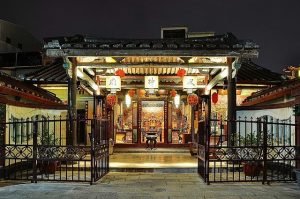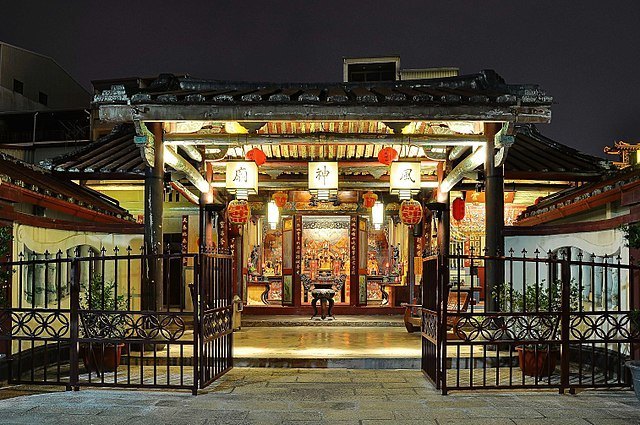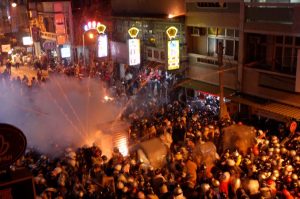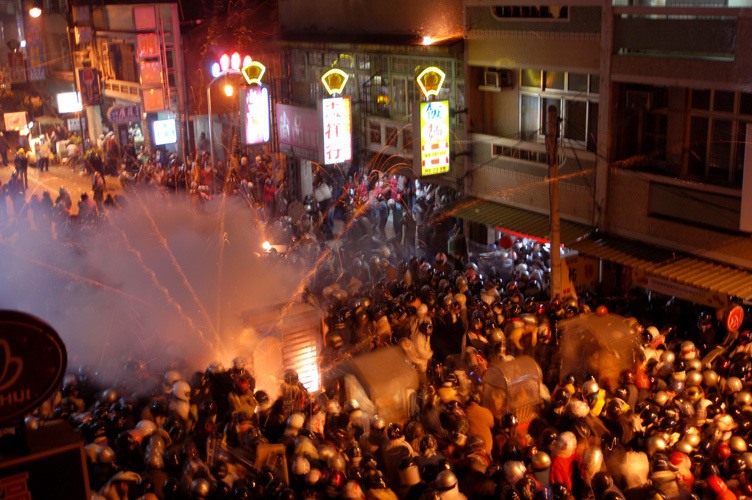 Chinese new year in your classroom!
Use maps of China,  Asia and the World to make your students familiar with this large country, and its place in the continent.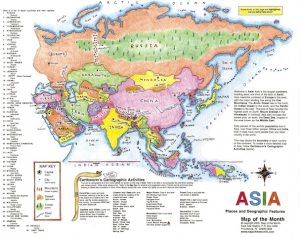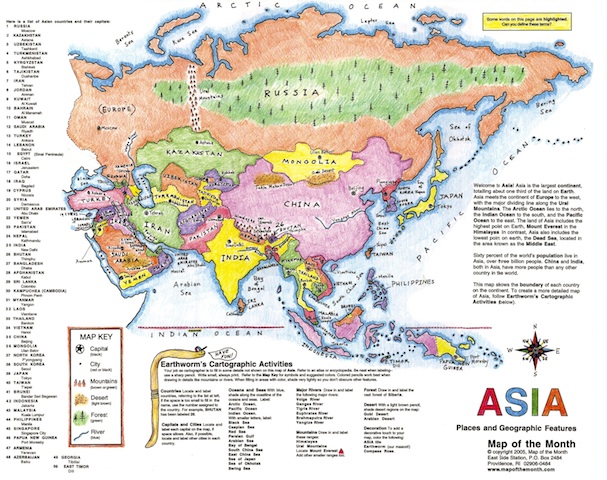 Locate some of the large cities of the world where the Chinese New Year is celebrated.
Have your students research to find out how the Chinese lunar calendar differs from the Christian calendar.
Have fun with Chinese zodiac symbols!  We will be in the year of the Dog for 2018– what does that mean?   Here is an example of Chinese paper-cutting, celebrating year of the dog.  Try this craft with your students!
Or make a Chinese Lantern here!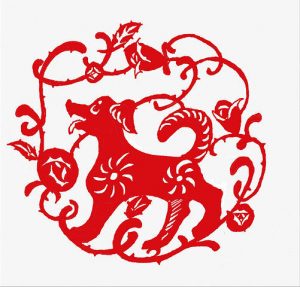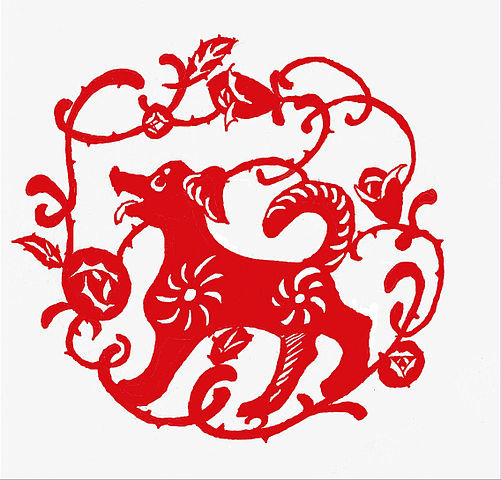 What was the zodiac symbol of the year your students were born in?  Here are Chinese Zodiac carvings on ceiling of Kushida Shrine, Fukuoka, Japan (photo by Jakub Hałun, Creative Commons).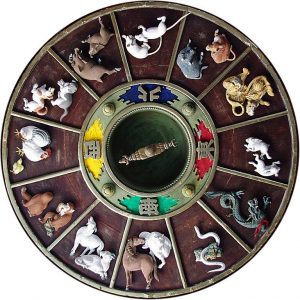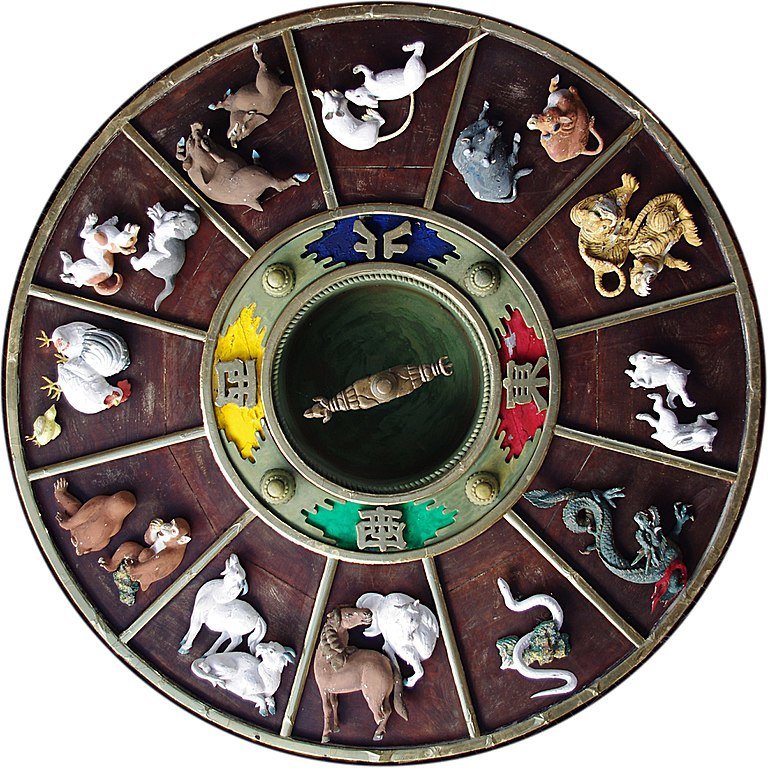 Don't neglect the delicacies of the season!  Make traditional congee, a savory rice porridge or soup, in a crock pot or instant cooker, in your classroom!  Here is a recipe  — and this one!