Automatic Bonuses for our 25th Anniversary!
THANK YOU for using our products in your classroom for 25 years! We are celebrating!
The next time you order, you will automatically get our anniversary specials!
To celebrate our anniversary ALL ORDERS receive at least 25 FREE bookmarks this year– 5 different designs!
While supplies last!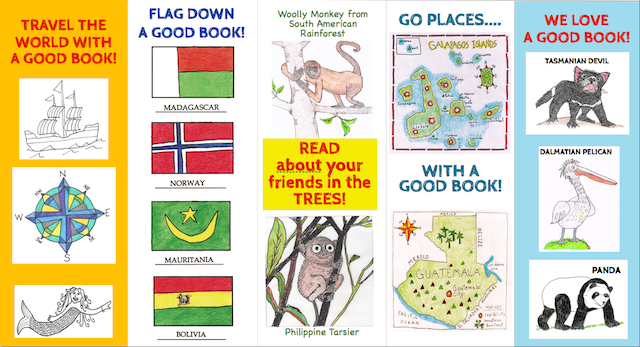 EXTRA BONUSES
(Bookmarks while supplies last!!)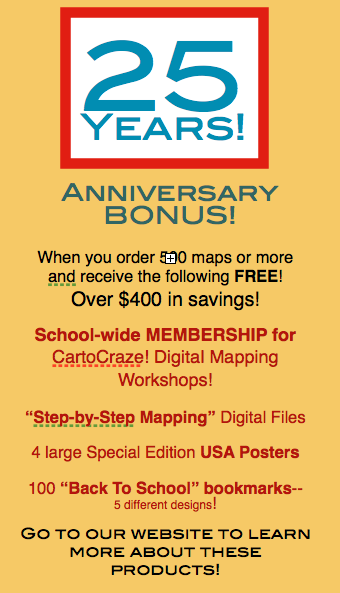 OVER 80 DIFFERENT HANDS-ON MAPS!